How to Conduct a Massachusetts Business Entity Search
Like many other well-ordered states Massachusetts has a streamlined online method in place for individuals looking to find a specific entity, said entity's information, or otherwise just browse Massachusetts' entity database by any number of criteria. Once you've navigated to the search page you will be able to search by Entity Name, Individual Name, Identification Number, and Filing Number. For a more in-depth look at the entity search procedure in the state of Massachusetts please feel free to consult our guide, available below, which lays out in pictured detail the steps necessary to search the database by any of the aforementioned criteria.
Search by Entity Name in Massachusetts
Step 1- To search the entity database by name you first must navigate to the search page and indicate that you would like to search by name by ticking the indicator next to the search by entity name sub-heading.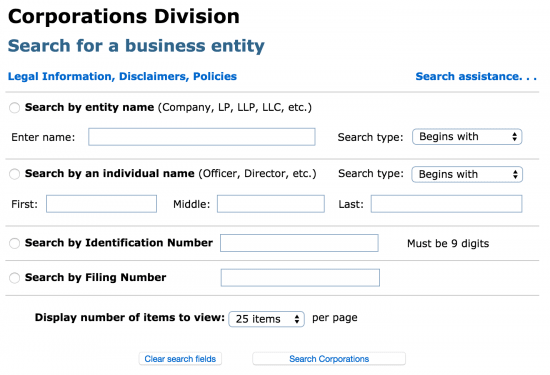 Enter the name you wish to search by, indicate the specific search type you would like to perform (see the image below), and finally select search corporations to perform the search.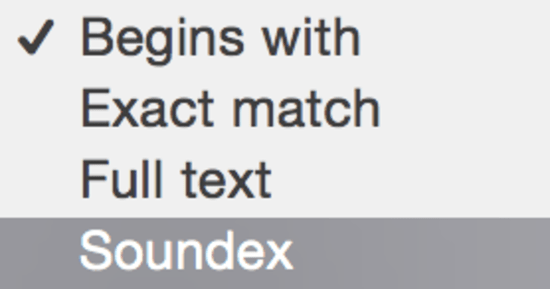 Step 2- The entity database will return a page of results based upon your inquiry. Select the name of a given business (for the purposes of this tutorial, we opted to choose Hot Dog There You Are INC.) to be redirected to its information page.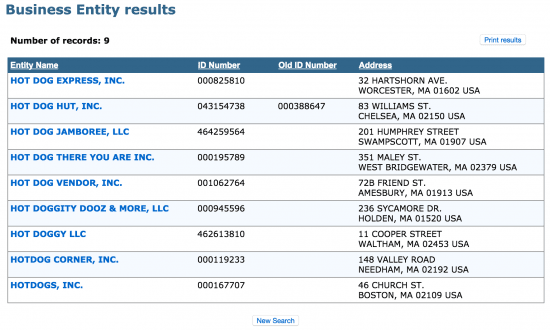 Step 3- On this page you will find all pertinent information related to your selected entity. You may request a Certificate, view the filings, or perform a new search from this page by selecting the corresponding link.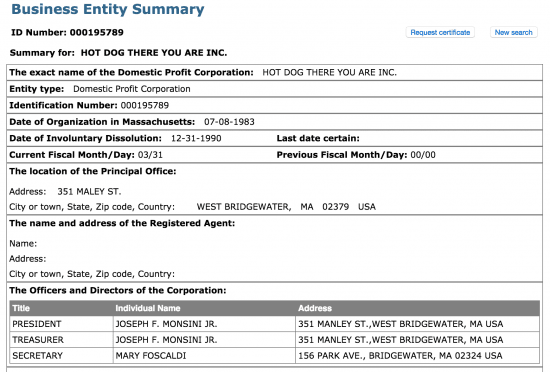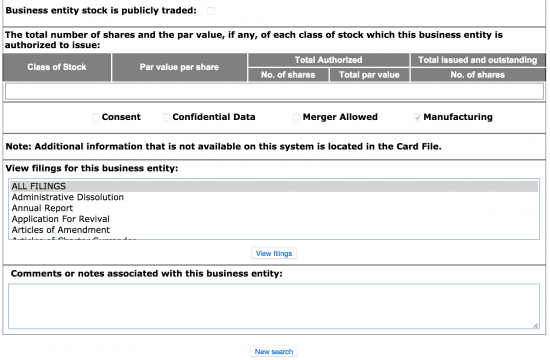 Search by Individual Name
Step 1- As stated above, you may search by the name of an individual associated with the entity (officer, director etc.) as well as the name of the entity itself, the process being almost identical in nature. Navigate to the search page and check the box next to the search by an individual name sub-heading. Input the individual's full legal name in the fields provided to continue.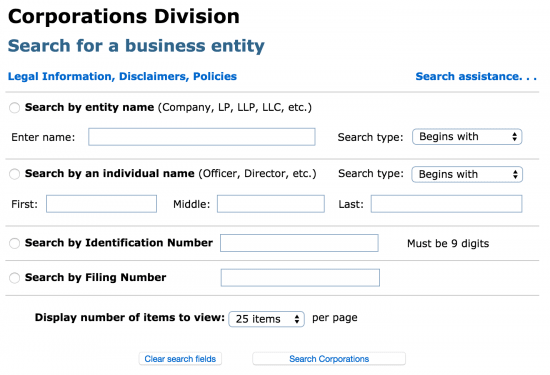 Select the type of search you wish to conduct (see below) and select search corporations to finalize the search.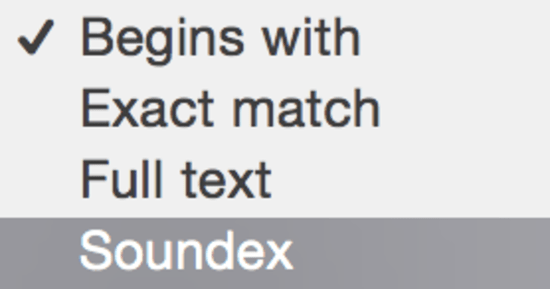 Step 2- As with the search you may have performed by entity name, the site will display a list of results based off of your inquiry. Select the entity you wish to discover more information about to continue (for the purposes of this tutorial we've opted to select Mr. Piggybank Services INC.).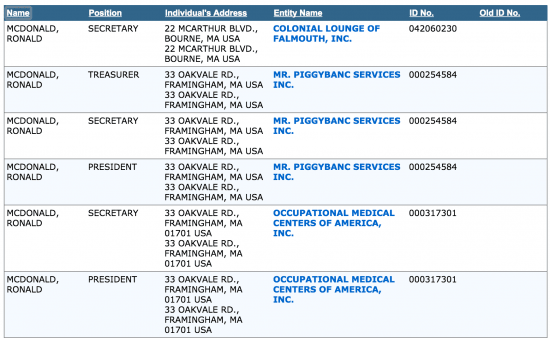 Step 3- As you can see, this page displays almost anything anyone could wish to know about a given entity. Likewise, it supplies a series of links which allow for the acquisition of a Certificate, an itemized list of all filings, and, if desired, the commencement of a new entity search.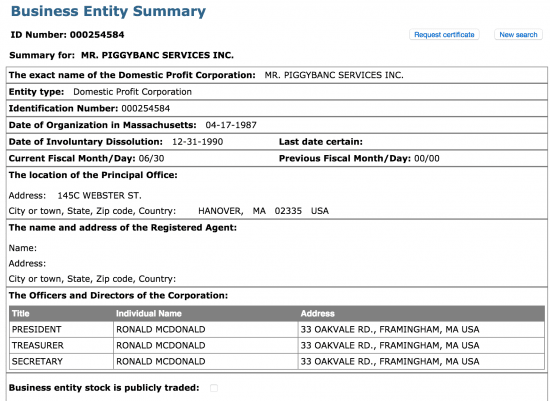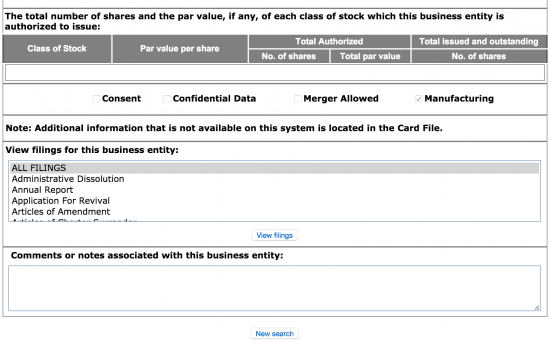 Search by Identification Number or Filing Number
Step 1- Finally, if you wish to search by either ID number or filing number, you may do so as well from the same search page you would otherwise use. Simply check the box next to either search by identification number or search by filing number and select search corporations once the number(s) has been entered.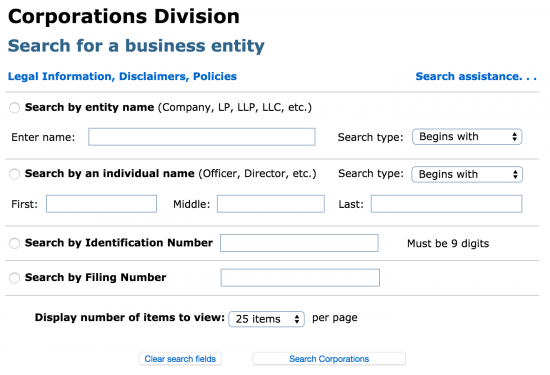 Step 2- In both cases the search, due to the specificity of a single number having been entered, will not display a list of results, but immediately redirect to the entity's information page. As stated above, from here you will be able to view a complete list of filings, acquire the Certificate, or perform a new search.